When I joined OneSignal I was a design team of one so part of my job was establishing the toolset and workflow.
I had been tinkering with Figma on and off for about a year but had resisted going all in. On my last team we were comfortable with our design stack of Sketch, InVision, Abstract, so the thought of switching to another tool, moving things across, and having the team move across, wasn't appealing.
With a clean slate at a new company, it seemed like the perfect time to start using Figma in earnest. This is my experience so far.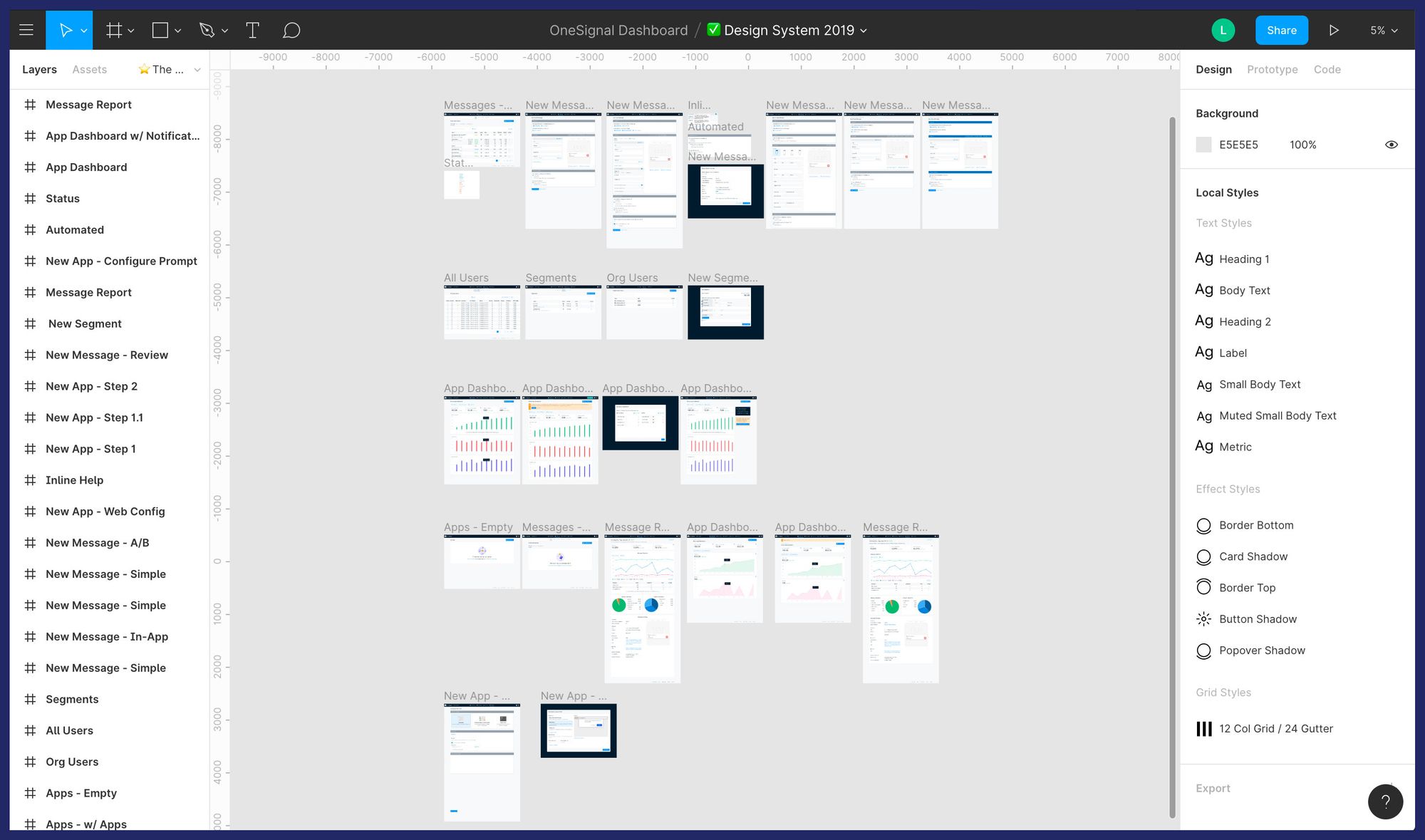 Receive more design content like this to your inbox
I promise not to spam you. No more than one email per week.