I love reading about how other Design teams are working together and what tools they're using. It's reassuring to know teams you admire and respect use the same tools you do. It's also usually a trigger for me to try some other tools that either I haven't heard of or that I've been meaning to look into and haven't gotten around to it.
At Mesosphere we have a small team of Designers. We're a 5 year old company. We make Mesosphere DC/OS. Software that 30% of the Fortune 50 and companies like Verizon, Uber and Netflix use to manage their workloads, containers and big data services. We get to design software for companies that play a part in our daily lives today, or will in the future, including big banks, autonomous cars and artificial intelligence.
We use a modern design stack. As a team these are the tools we are encouraged to use day to day. We are always open to evaluating new tools that a team member proposes and deciding as a team to switch or embrace a new tool, but it is important that for the most part we use the same tools so we can share work, collaborate and switch projects when need be.
Sketch
Abstract
Lingo
InVision
VS Code
Adobe CC
Slack
JIRA
Confluence
G Suite
Dropmark
Cloudapp
Screenflow
Dribbble
Tools to evaluate: Figma, Principle, InVision Studio, Framer, UXPin
The article goes into detail about each of these tools.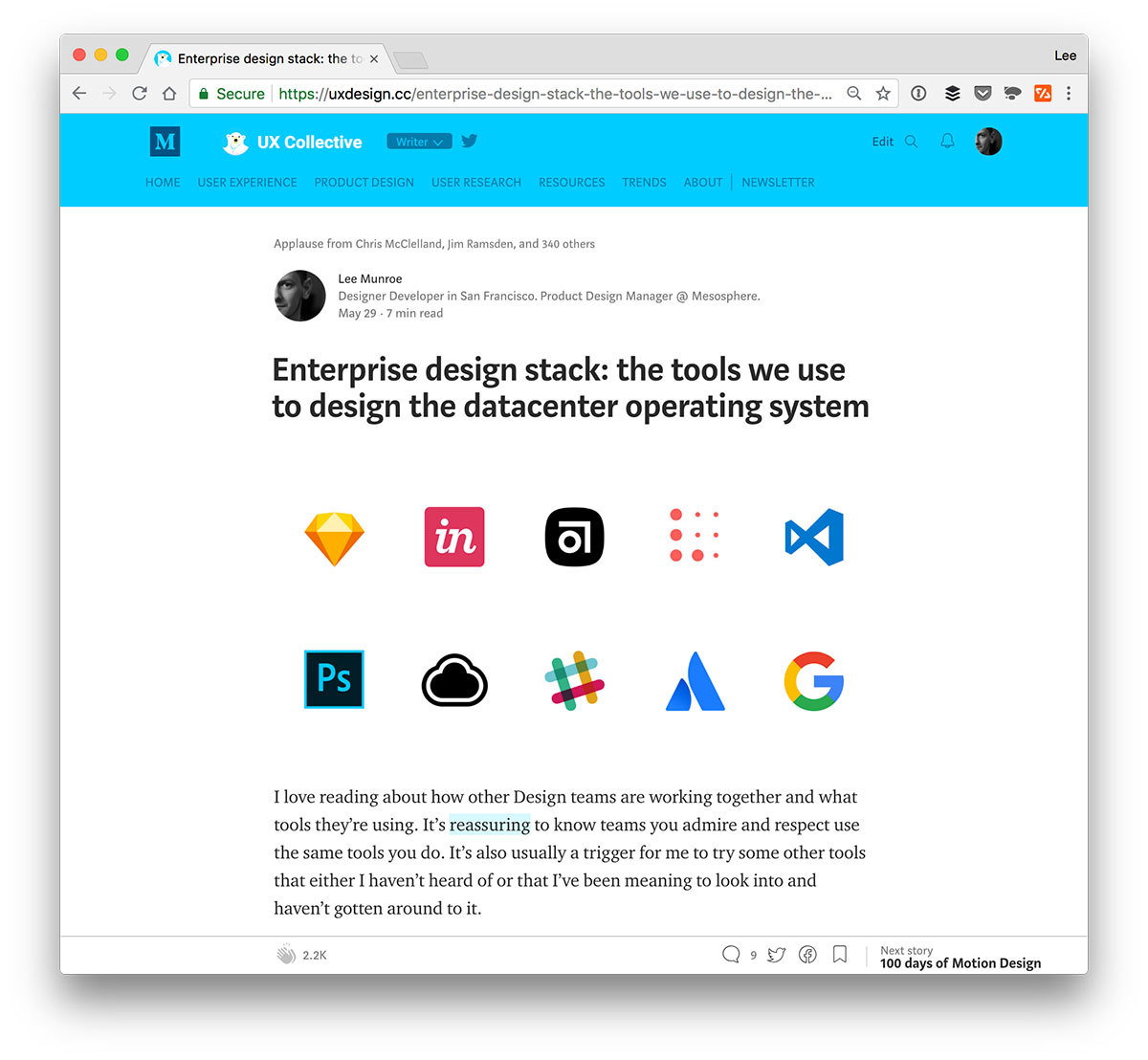 Receive more design content like this to your inbox
I promise not to spam you. No more than one email per week.