In October I joined Mesosphere, a startup that provides a Data Center Operating System (DC/OS) for managing your infrastructure, distributed systems and containers.
At Mesosphere we've set up a process that enables us to run usability tests every 2 weeks with Software Engineers and Data Center Operators.
We use Intercom, Pardot and PowWow to help us recruit users
We offer gift card incentives
We conduct the tests on-site or remotely via Hangouts
We dedicate 1 day every 2 weeks and run 5 tests
We test features that are built, design prototypes, and value hypothesis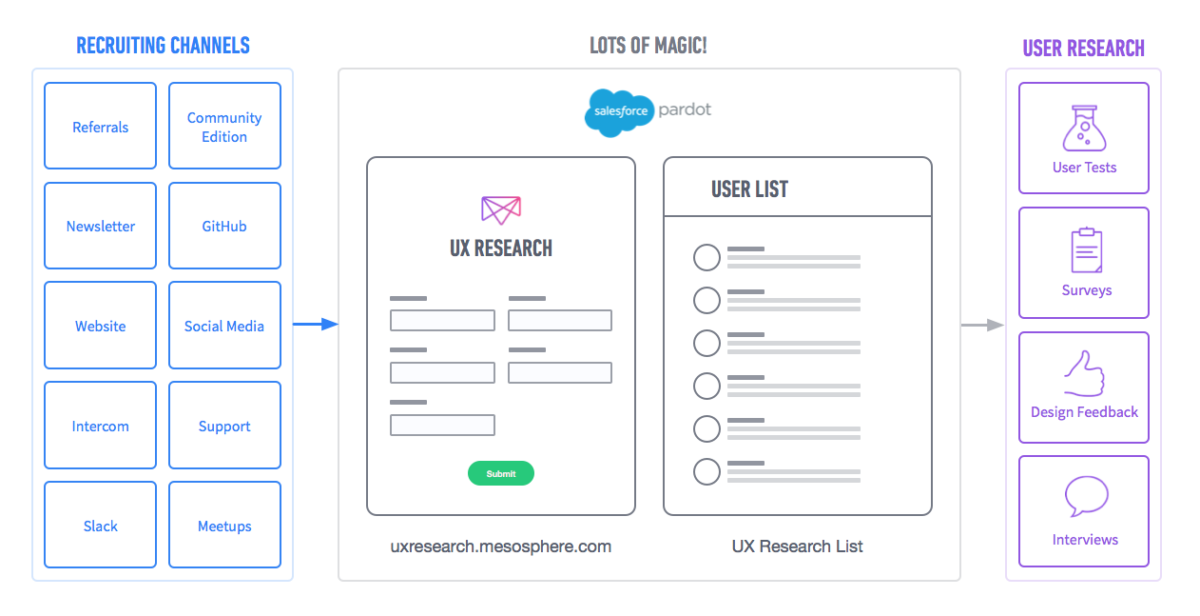 Receive more design content like this to your inbox
I promise not to spam you. No more than one email per week.